Diving deep into the principles and strategies of optimizing Vitamin D levels through sunlight, we embark on a journey to explore its profound impact. From fortifying bone health to bolstering immune function and cellular processes, vitamin D's significance cannot be overstated.
As we unravel the intricate mechanism of sun exposure and vitamin D synthesis, a captivating relationship unfolds, shedding light on how our bodies adeptly convert sunlight into this invaluable nutrient.
Vitamin D synthesis, driven by sunlight, is a captivating process vital for overall health. Known as the "sunshine vitamin," its production occurs when our skin interacts with UVB rays. This intricate mechanism converts 7-dehydrocholesterol into previtamin D3, further transformed into active calcitriol.
Sunlight remains a primary natural source for vitamin D, complementing dietary intake. Factors such as location, season, time of day, skin type, and age influence synthesis efficiency. Balancing sun exposure while minimizing risks is crucial.
Embrace safe sun habits, protecting skin during peak UV hours, wearing protective clothing, and using sunscreen. Appreciate the sun's gift of vitamin D, optimizing levels for optimal health.
Sunlight is the key to Vitamin D
However, while sunlight holds the key to vitamin D production, caution must be exercised to strike the right balance and mitigate potential risks associated with excessive exposure. The delicate equilibrium between reaping the benefits of sun and safeguarding our well-being necessitates the adoption of safe sun habits.
Whether you aspire to amplify your vitamin D levels for enhanced bone health, fortified immune support, or overall well-being, this article aims to offer an extensive array of insights and guidance.
By harnessing the power of sunshine as a natural source of this indispensable nutrient, we unlock a world of possibilities for a healthier, happier you.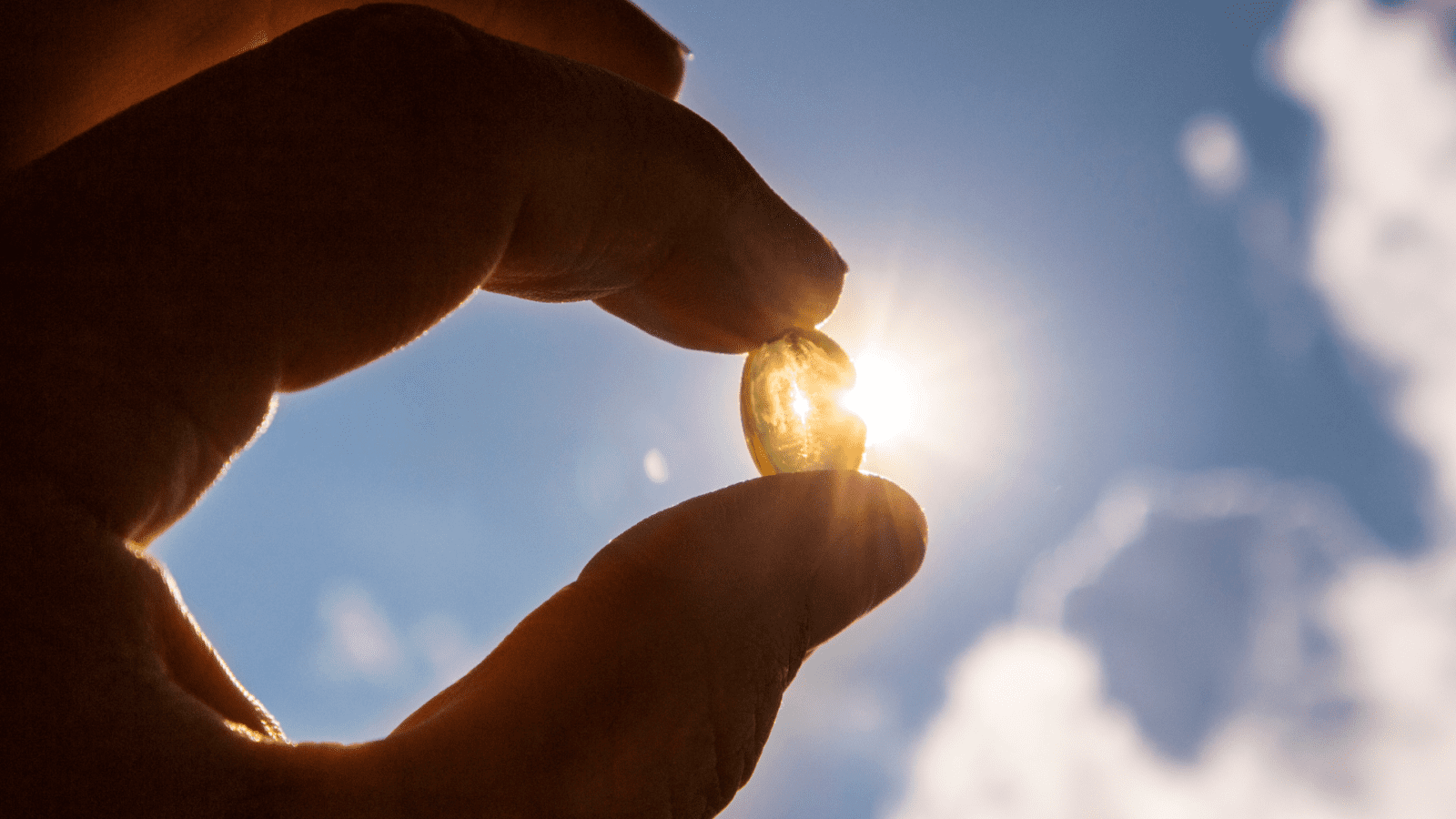 The Crucial Role of Vitamin D Synthesis: Unveiling its Significance in Health and Wellness
Vitamin D stands tall as a non-negotiable nutrient, playing a pivotal role in nurturing our overall health and wellness. At the center of its functionality lies the facilitation of calcium and phosphorus absorption and regulation—an indispensable process for the development and maintenance of strong, healthy bones and teeth.
Without sufficient vitamin D, the body grapples with efficient calcium absorption, ultimately leading to weakened bones and an escalated vulnerability to fractures and bone-related disorders, such as osteoporosis.
Vitamin D-A  multi tasker
Beyond its involvement in bone health, vitamin D is a multi-tasker within our bodies, influencing a diverse range of physiological processes. It acts as a regulator of the immune system, lending crucial support to optimal functioning and fortifying our defenses against infections and diseases.
Moreover, vitamin D impacts cell growth, differentiation, and apoptosis (cell death), contributing to the overall maintenance of healthy cellular function. Intriguingly, it also showcases potential in modulating inflammation, potentially shaping the development and progression of chronic inflammatory conditions.
"Decoding Sun Exposure: Illuminating the Path to Vitamin D Synthesis"
Sun exposure emerges as the primary gateway to vitamin D synthesis, unveiling a captivating narrative that unfolds when our skin basks in sunlight's radiance. Specific ultraviolet B (UVB) rays harmonize with a precursor molecule called 7-dehydrocholesterol, nestled within our skin.
This extraordinary interaction ignites a series of biochemical reactions, ultimately transforming 7-dehydrocholesterol into a compound called previtamin D3.
Yet, the journey doesn't end there. Previtamin D3 undergoes further metabolic transformations within the liver and kidneys, culminating in its active form—calcitriol, also known as 1,25-dihydroxy Vitamin D.
This active form serves as the torchbearer, wielding the powers of vitamin D synthesis throughout the body. It's important to note that the skin's capacity to generate vitamin D through sunlight exposure is influenced by an amalgamation of factors, including the time of day, season, geographic location, skin type, and age.